The vine is not sad... quite the contrary!
She is slowly waking up from her winter's rest.
If you're out and about right now, you're likely to see droplets at the end of prunings. These little droplets correspond to a flow of sap, a sign that the vine is beginning to wake up!
Weeping or crying comes with the mildness of spring! The first signs of the 2023 vintage are here.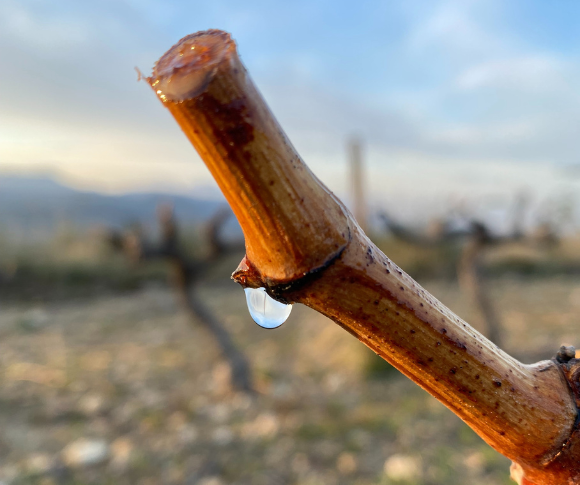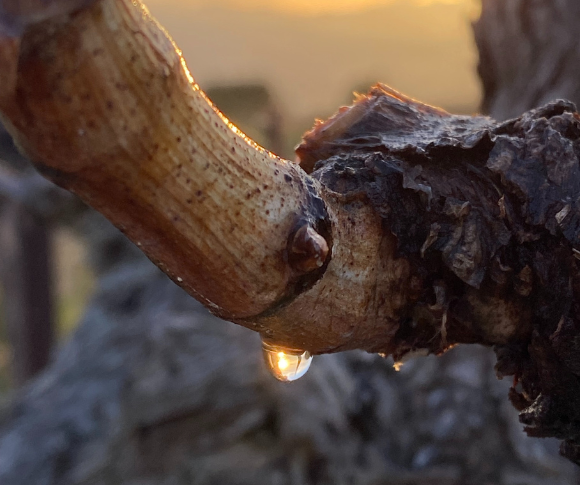 The buds, surrounded by their scales, arrive and begin to tip their leaves.
The winemakers (like every other day of the year) are keeping a close eye on the weather forecasts and, above all, on the temperatures, which must be clement for the pretty buds to develop properly!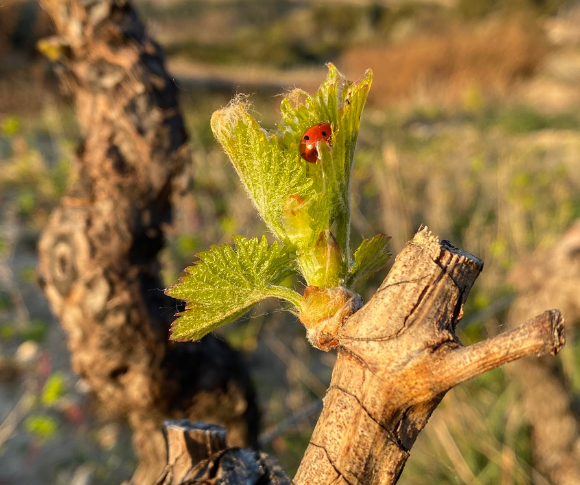 The ladybugs are happy to wander here and there from vine to vine...
and reflect the biodiversity of our terroirs!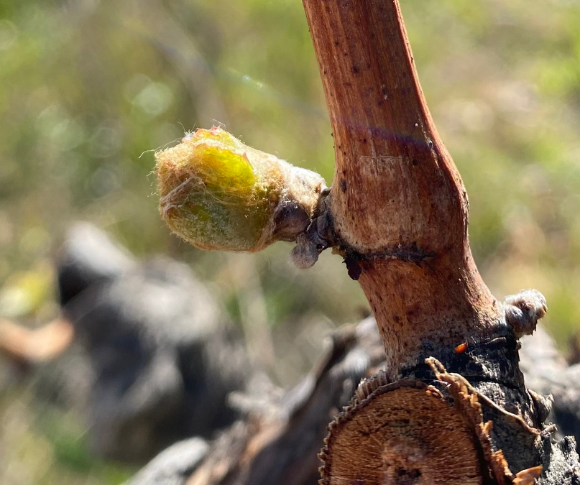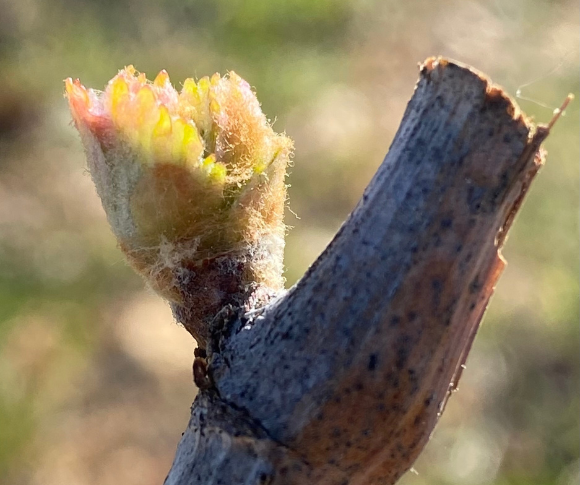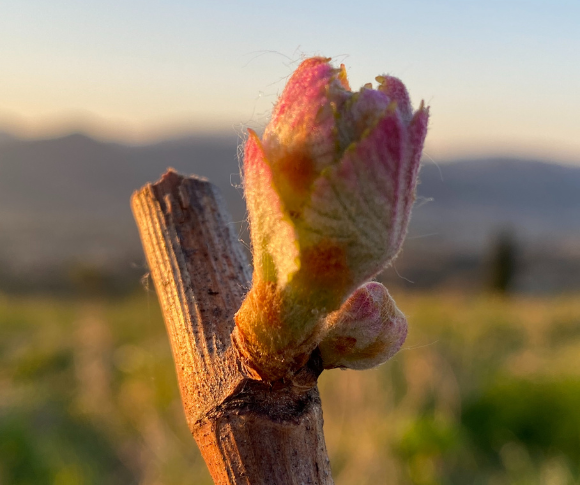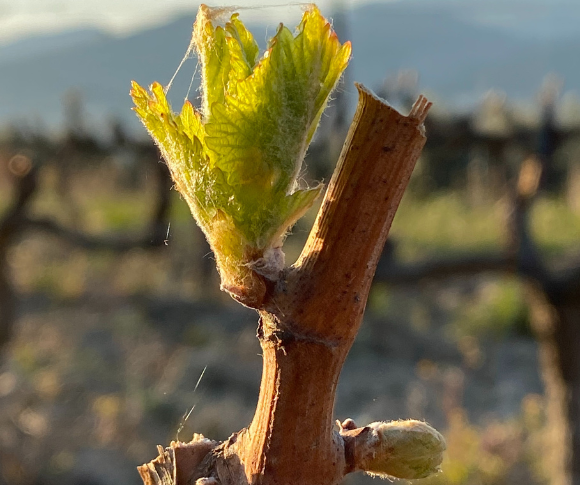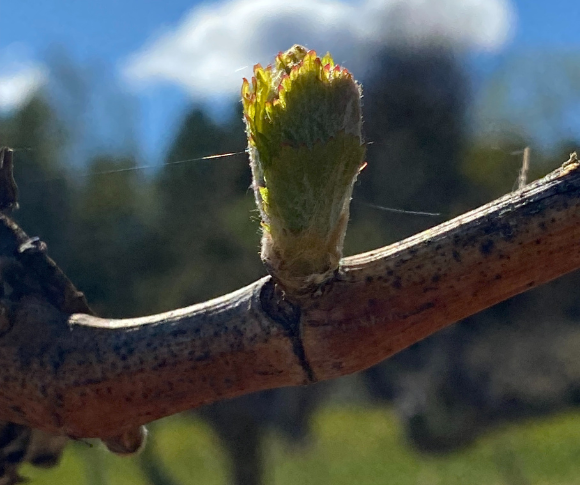 The landscapes are going to change day by day and get greener and greener! We can't wait to share them with you!