Vaison Ventoux Provence is at the heart of two Regional Nature Parks:
the Mont Ventoux Regional Nature Park a
nd t
he Baronnies Provençales Regional Nature Park. Thi
s makes for a rich and remarkable heritage of protected areas, flora and fauna. Contemplate the elegance and diversity of the trees, watch the 150 species of birds or, if you're lucky enough to come across one, admire the deer, roe deer, mouflons and chamois that populate the vast forest.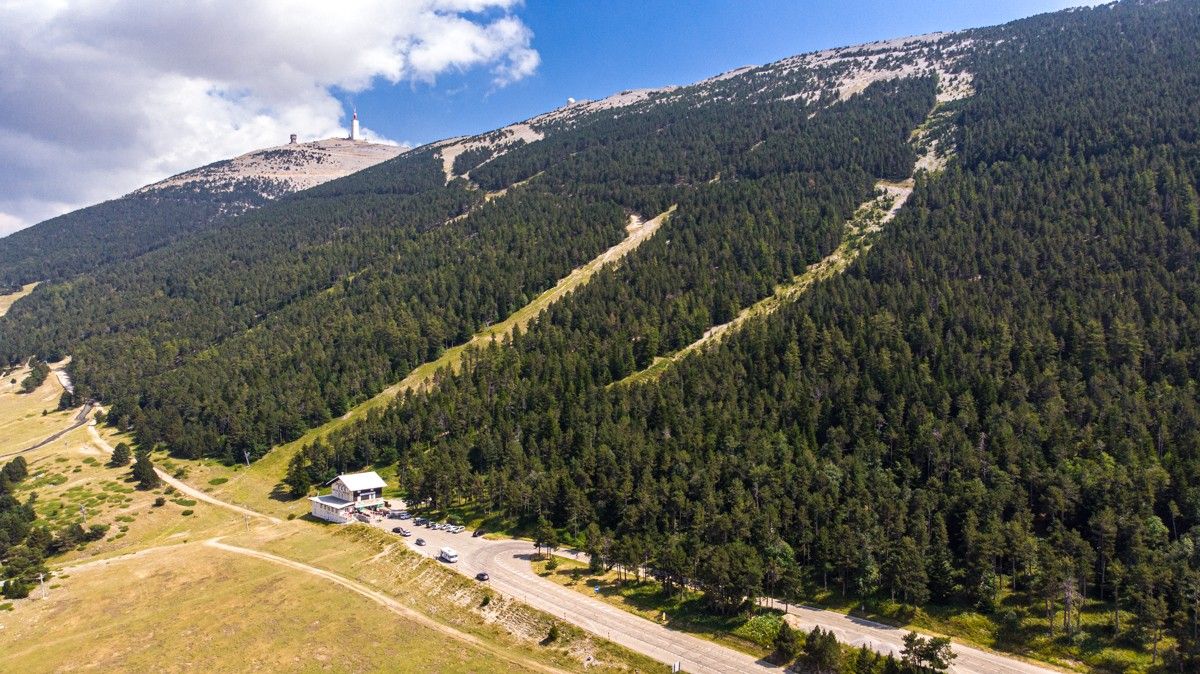 Classified as a "biosphere reserve" by UNESCO and emblematic of Provencal traditions and know-how, the PNR du Mont Ventoux is working to preserve this remarkable area.
The Baronnies Provençales reveal a little-known Provence, long kept secret by the mountains. On the southern slopes, crops follow one another. To the north, the territory is a veritable boreal tableau. The Park is a unique place, where no two landscapes are alike.
The Ventoux is a fragile natural area. To protect it, discover its riches and meet the men and women who live there, let's adopt the righ
t gestures!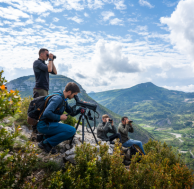 PNR des Baronnies @YpovAgency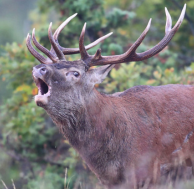 Brame du Cerf - Nicolas Ughetto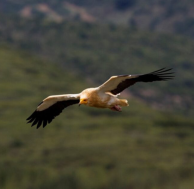 Observation des aigles - PNR des Baronnies @YpovAgency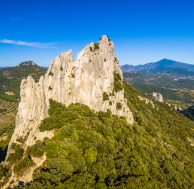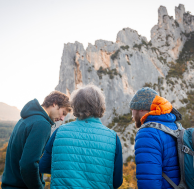 Randonnées Dentelles de Montmirail - PNR des Baronnies @YpovAgency
It's a Jar

din Singulier th

at magnifies t

he

Esprit des Lieu

x

at the foot of Mont Ventoux, in the pretty Toulourenc valley. A place of art and na

ture in Saint-Léger-du

-Ventoux, it unfolds thematic family trails and a mountain itinerary, all under the protective shade of the Ventoux.
And in the former forest house, a bookshop and publishing house open their doors to you. With the "Carnets du Ventoux" and "Ventoux Magazine" collections, books on Mediterranean flora and fauna, Provencal cuisine, the history of the Géant de Provence and the many small publishers on display, you'll learn to live and look at nature differently, with respect and eco-responsible curiosity. With treasure hunts for children, a place to relax and a place where sheep herds can be cleared, you can take the time to listen to nature with your family.
Classifie
d as a "Remarkable
Garden" since May 2019, this landscaped ar
ea in Pu
yméras, created by its owner, retired landscape gardener Jean-Paul Boyer, covers 6,000 m2 dedicated to plants and gardens. The owner offers his expert advice and invites visitors to stroll among the 1,500 species of Mediterranean plants, trees and shrubs, and to admire the collection of over 200 species of succulents.
Designed by sculptor Serge Boÿer, this poetic, philosophical and telluric garden is made up of a series of granite blocks engraved with signs and texts in the languages of the 9 European cities of culture. It was created after the 1992 floods. This contemporary development, bordered by a bamboo grove and the Ouvèze river, is located at the southern entrance to Vaison-la-Ro
maine. A site tha
t invites you to daydream.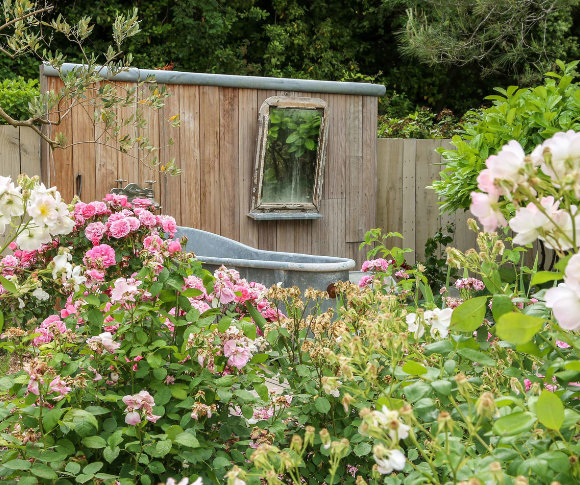 Jardin de la Basse Fontaine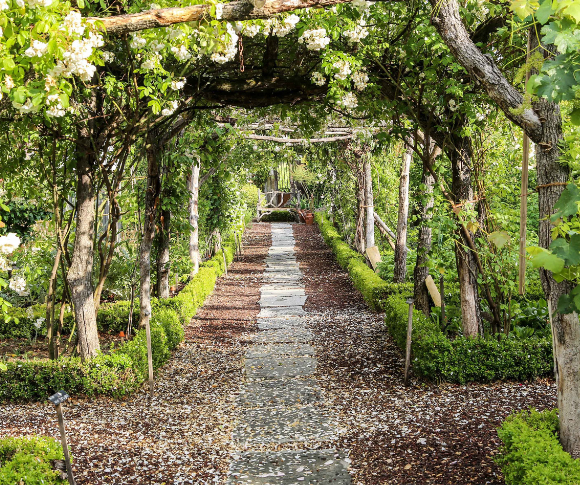 Jardin de la Basse Fontaine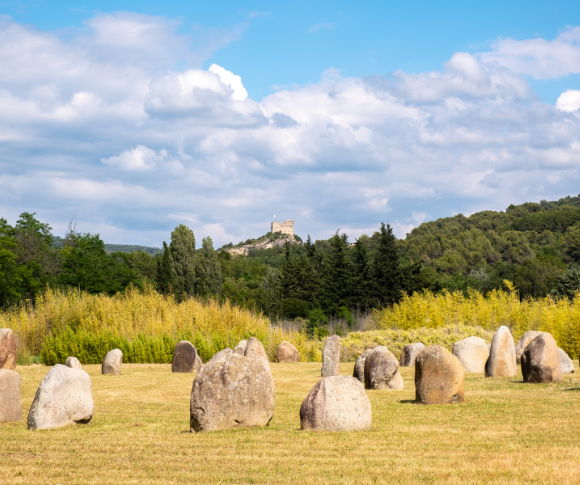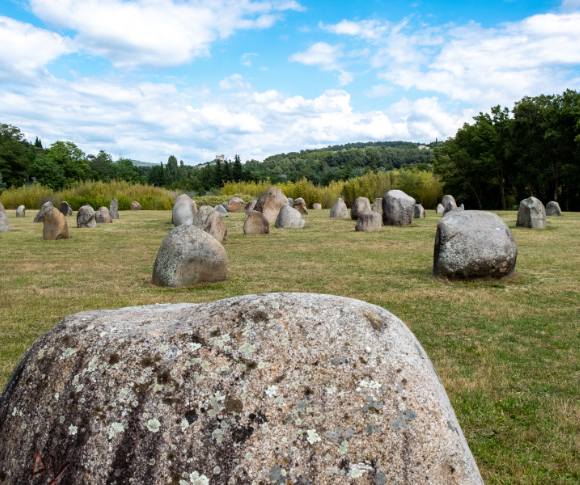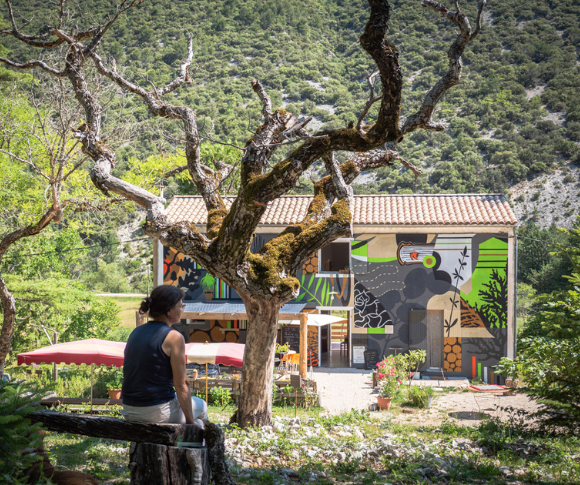 Jardin Singulier - Esprit des Lieux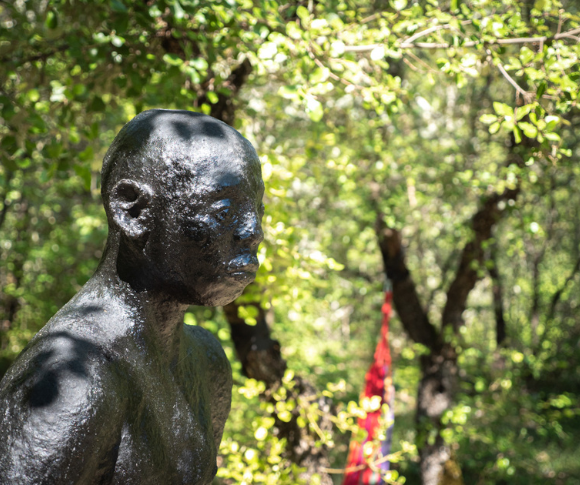 Jardin Singulier - Esprit des Lieux