Obelix fell into the wine business as a child, while I was born into a family where viticulture and oenology were the order of the day for me and my family!
Falling in love with the rich and fascinating world of wine was an obvious choice! Wine is an essential part of our gastronomy and conviviality, and takes us on a journey through its history, terroir and aromas!

The wine reveals i
tself...
I always assume that you learn something new every day, and that's just as well, because wine is a source of culture and learning! Vaison Ventoux has everything you need to learn: enjoy a stroll, watch the sunset, listen to the winemakers or take part in fun workshops!
What a delight to wander through the vineyards as the seasons change and the landscapes take on their most beautiful palette of colors, to enjoy the early evening strolling through the vineyards in a 2CV to arrive at a place with unforgettable views, to let yourself be carried from surprise to surprise and to chat on a human scale with Corine and the winemakers!
What could be more enjoyable than spending fabulous moments of conviviality and warmth around the vintages of our beloved winemakers, of whom we are all so proud! During the day or in the evening, there are plenty of wine-related festivities and activities just waiting to be enjoyed, because wine is all about sharing! I'm particularly fond of living in the moment, while enjoying the opportunity to meet the winemakers behind the different wines. Tasting a wine is like discovering its secrets... I'll let you take part in these moments and tell me all about it!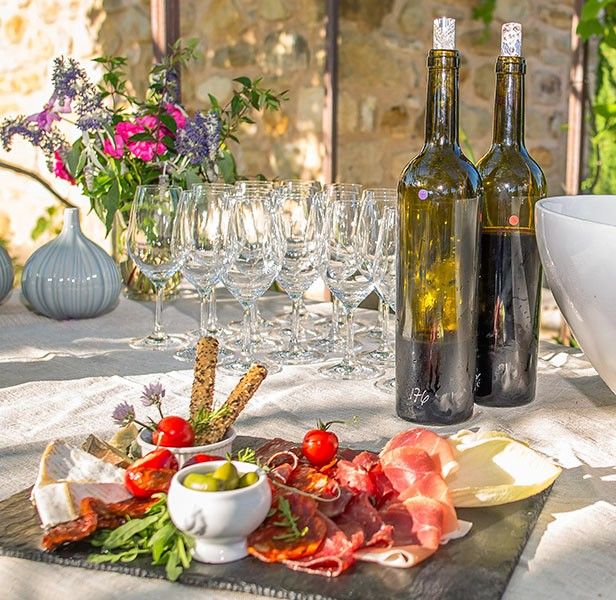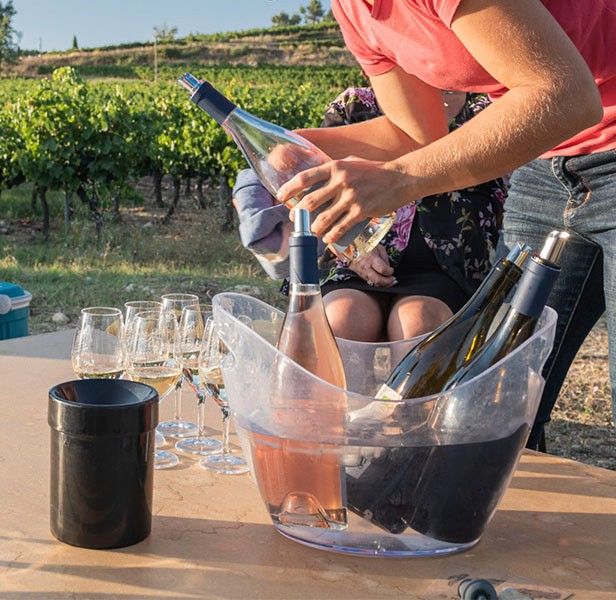 Food and wine pairings always surprise me! It's not always easy to find the perfect combination of aromas... my secret is to take part in the activities and ask the winemakers or wine merchants for advice! I love tasting and discovering combinations I'd never have thought of! Give in to temptation, I'm sure you'll want to discover more!
Vines as far as the eye can see, like a magnificent mosaic to be discovered without moderation! I've been working in the wine world for twenty years... What do you think is the question I've been asked the most?
If you give your tongue to the cat, then I'll help you: "What's your favorite wine?"
As far as I'm concerned, it's true that you can't discover all the wineries and estates in the area in a single visit (which means you'll have to come back again and again), but you can't hesitate to take the time to discover the different appellations, wineries and estates, because the diversity of terroirs reflects the specific characteristics of each appellation!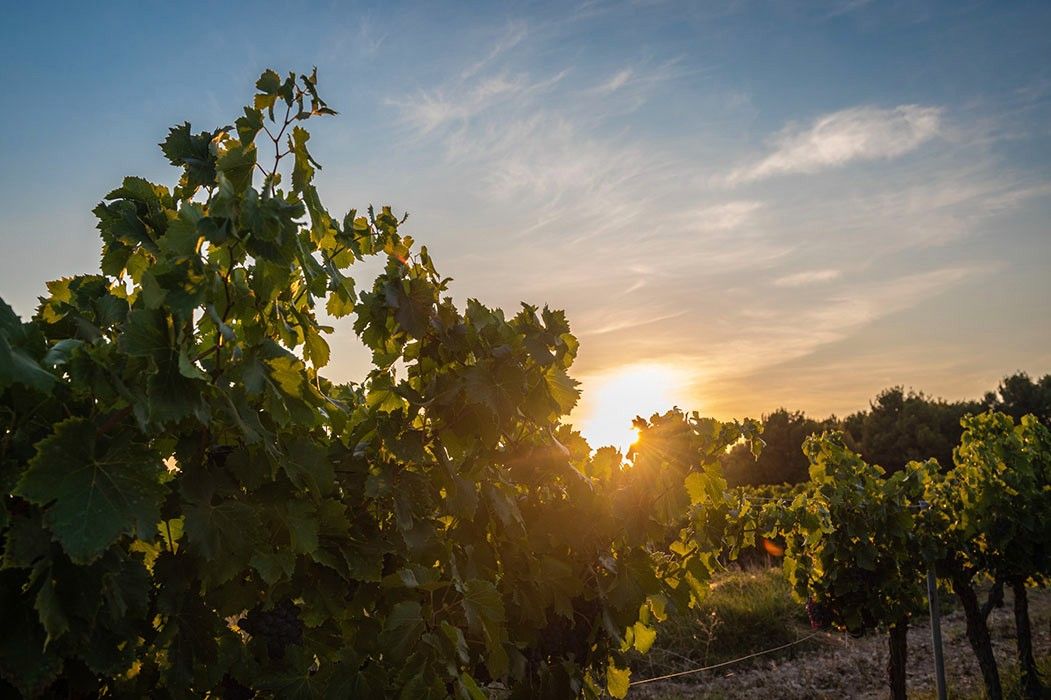 Need help discovering terroirs and/or wines?
Corine, Emilie, Florence and Gilles are truly passionate about wine, and I can't recommend them highly enough! Whatever you want to discover, they'll adapt to your needs and guide you through the art of wine with ease and real pleasure!
Incredible experiences await you in Vaison Ventoux, whether you want to learn or improve your skills, I look forward to seeing you soon!