My favorite... for the Romans!
To be discovered as soon as the sites open in the morning, so you can perhaps have exclusive access for a moment, and better project yourself into ancient history
.

I love walking down the paved Roman road, the ancient artery of the city, looking for the grooves left by cartwheels 2,000 years ago. As I stand in front of the thresholds of the stores, I imagine the businesses that used to be there, the noise, the smells, the voices...
I'd like to say hello to the little statue of Mercury and brush up on my Roman mythology and its incredible stories. Do you know why Mercury is depicted with a tortoise, the messenger of the gods and protector of merchants and thieves?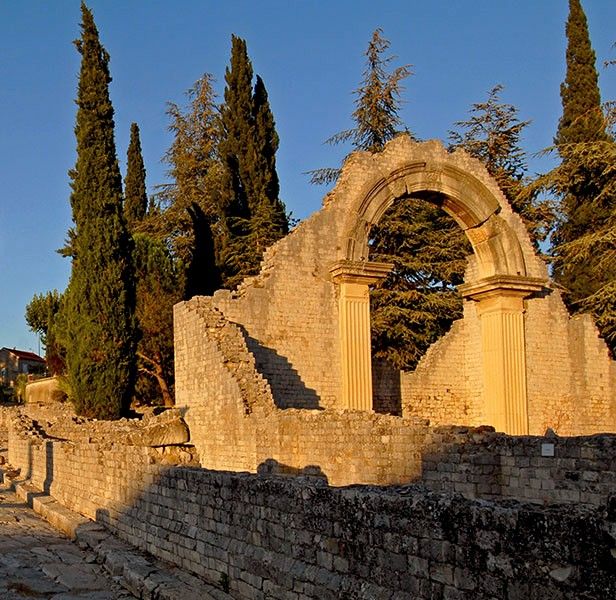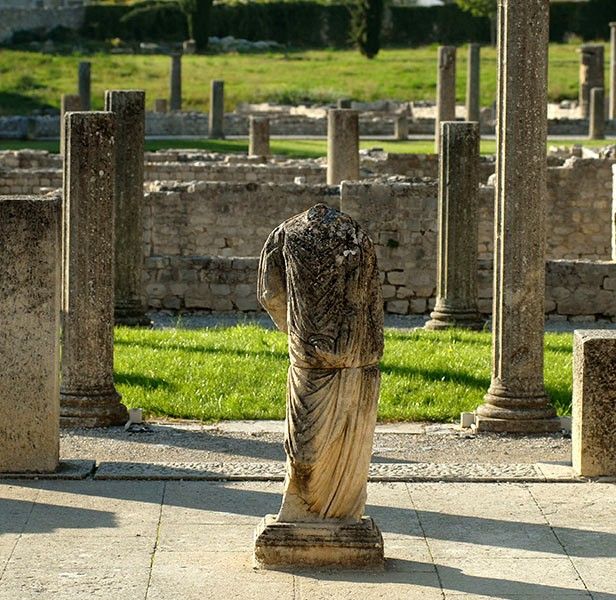 I enter one of the largest residences found in Vaison-la-Romaine, La maison au Dauphin, and wander through the vast rooms overlooking interior gardens, columns, basins, white marble from Africa, a few mosaics. La maison au Dauphin becomes mine, with its private thermal baths, its wooded garden, its fishpond and its 2700 m2!
We wanted to get the stones talking, so that they could tell us all about their lives, from the time they left the quarry to the present day.
And then you look up: a bell tower looms over this vast residential area, which was rediscovered in the 1930s. The Romanesque cathedral seems to watch over the site like a vigil. Higher up, the 12th-century château of the Counts of Toulouse seems to invite us to come and admire the splendid view at its foot. And now, in a single glance, we've crossed 2,000 years of history!