The Dentelles de Montmirail are a mountain range that marks the western limit of the Monts de Vaucluse. They lie north of Carpentras, south of Vaison-la-Romaine and west of Mont Ventoux. Their highest point is the 730-meter-high crête de Saint-Amand.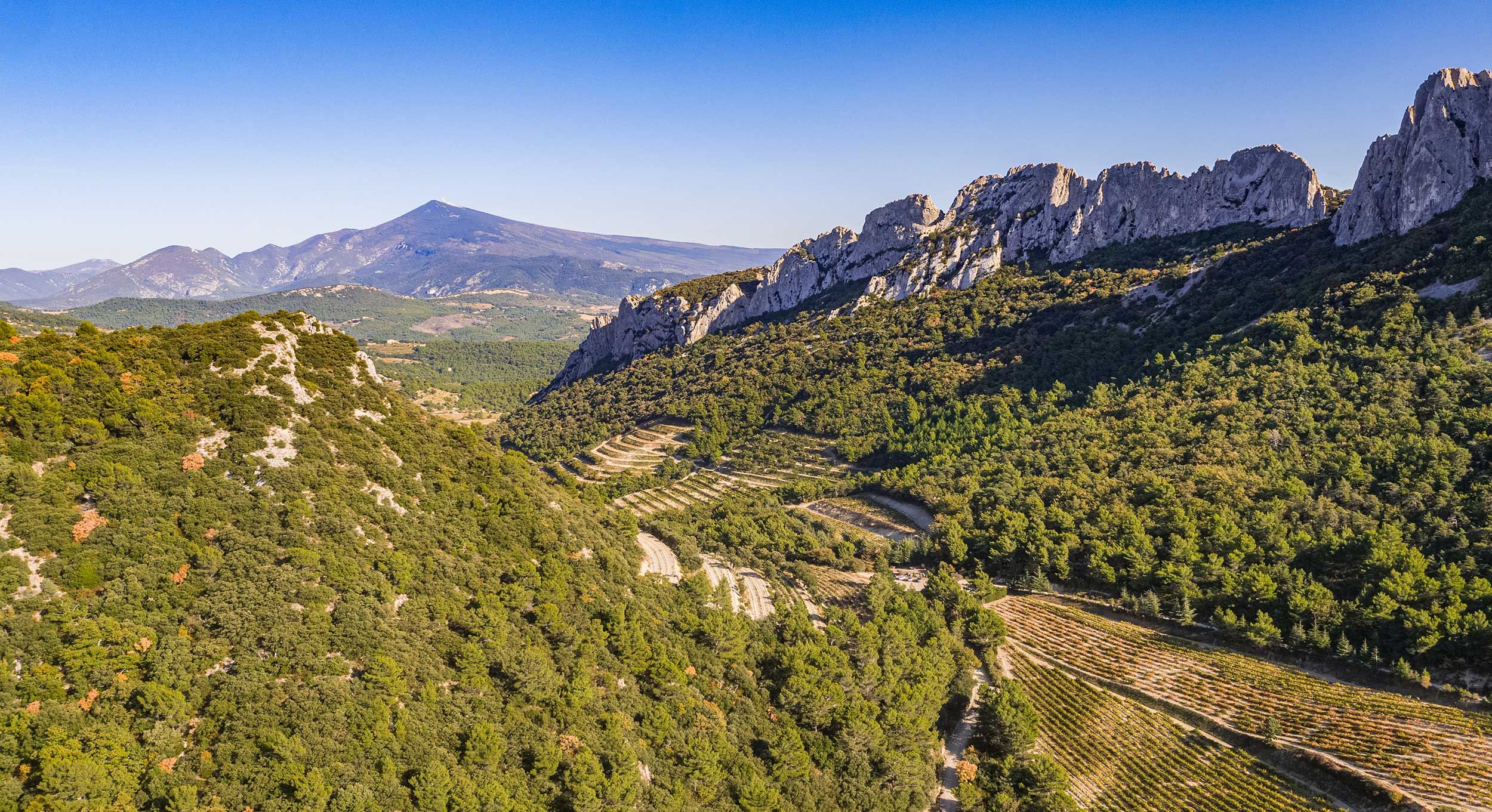 The massif, some eight kilometers long, is world-renowned for its climbing walls, with numerous routes accessible to all levels, from beginner to expert. Located in the heart of the Côtes-du-Rhône appellation, it has built a reputation for the quality of its wines, which has led to the development of wine tourism. It is also renowned for the production of its olive oil, protected by an AOC, and for the quality of its truffles. It offers magnificent views of Mont Ventoux and the surrounding vineyards. There are numerous hiking and biking trails, suitable for all levels, and also allowing you to tour authentic Provence villages such as Sablet or Séguret, listed as one of France's most beautiful villages.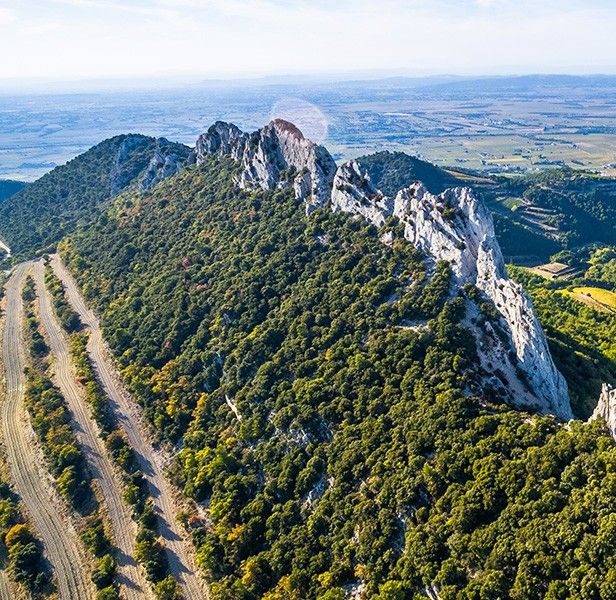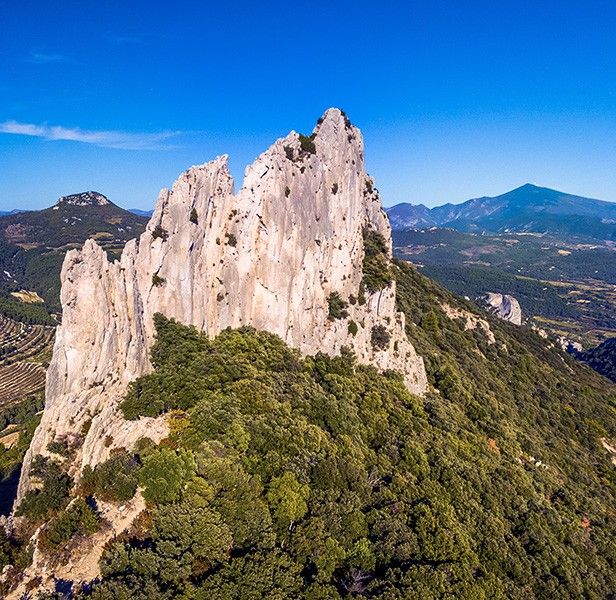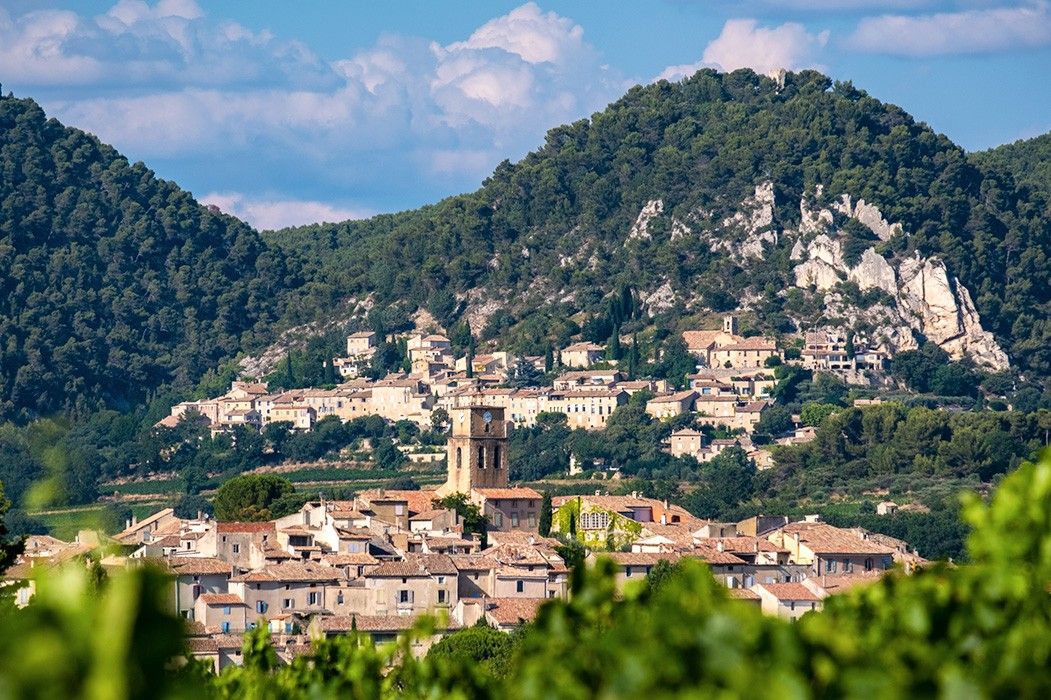 Its history spans several millennia. Initially, the site's oppida were used to control the roads linking north and south between the Rhône valley and Ventoux. In addition to Vaison-la-Romaine, major archaeological discoveries have been made here (Celtic sword, Celto-Greek inscriptions, Gallo-Roman statuary). It was also home to two early Christian places of worship dating from the 7th century, an abbey of nuns at the source of the Trignon river and the Saint-Hilaire chapel. In addition, the pontifical presence in Avignon in the 14th century led to the development of the muscadières that supplied the popes' cellars with muscatel wine.