In Vaison-la-Romaine, discover a veritable open-air museum with the largest Gallo-Roman site in France.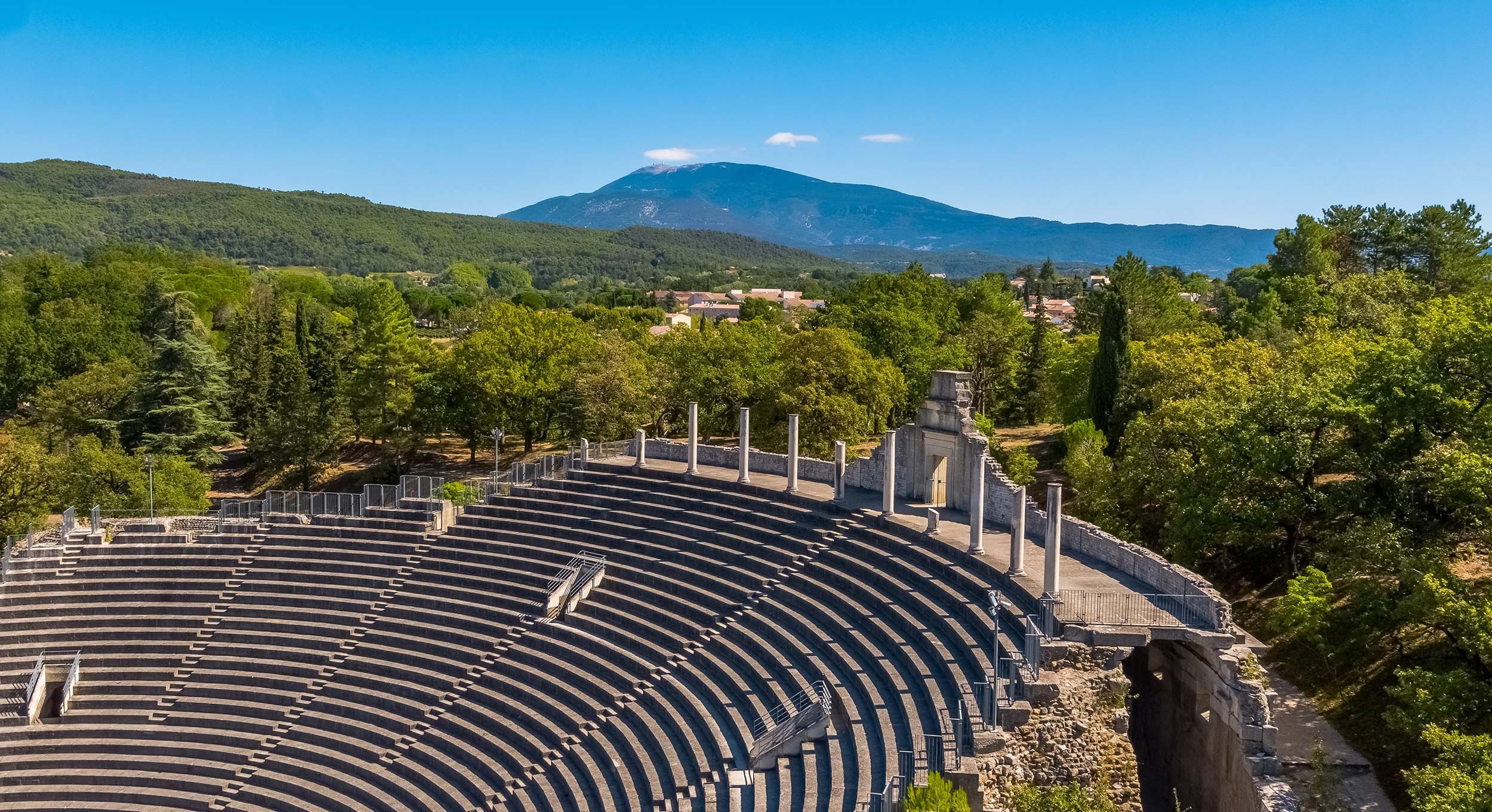 The 15-hectare remains, eight of which are open to the public and divided into 2 sites, Puymi
n & La Villasse, lie
at the foot of the medieval town and offer a real immersion in the history and daily life of the opulent ancient city of Vasio. The town was given its name in 1924 because of the many Roman remains to be found there.
2,000 years ago, there were no Roman legions here, only Gallic voconces. Vasio received the rare status of "Federated City" and was among the most prosperous cities of the Roman "Provincia".
Today, 2 vast quarters can be visited, offering a stroll through the remains of the rich patrician houses, the shopping quarters, the thermal baths, the gardens...
From th
e Puymin site, se
veral paths through shady gardens lead to the ancient theater, which has become the venue of choice for numerous events with a capacity of up to 5,000 spectators.
A closer look at Gallo-Roman daily life is provided by the Théo Des
plans archaeological museum, which d
isplays a multitude of everyday objects: kitchen accessories, toiletries, jewelry, cult objects, imperial statues, mosaic and fresco decorations, models... An animated film reconstructing the Maison du Dauphin is also shown.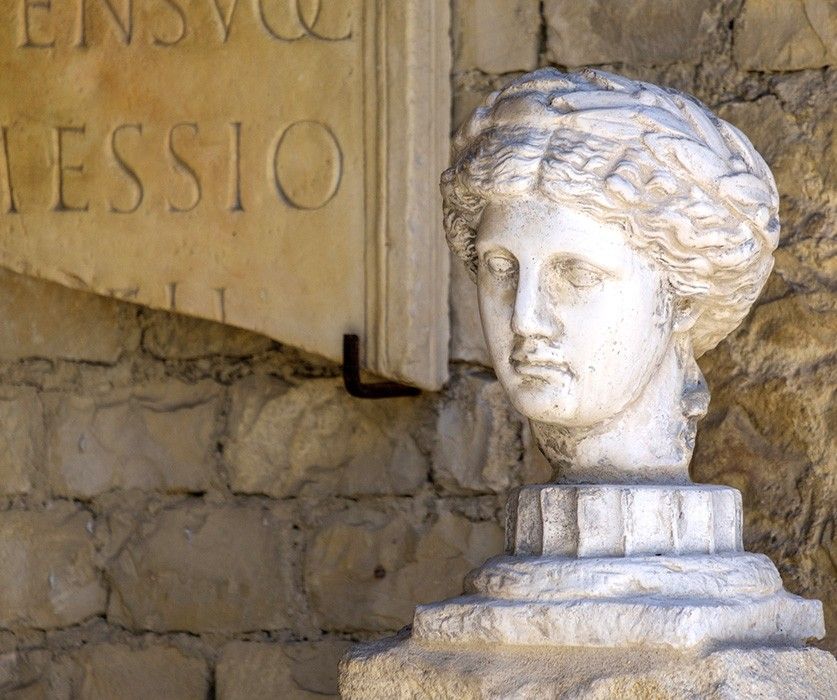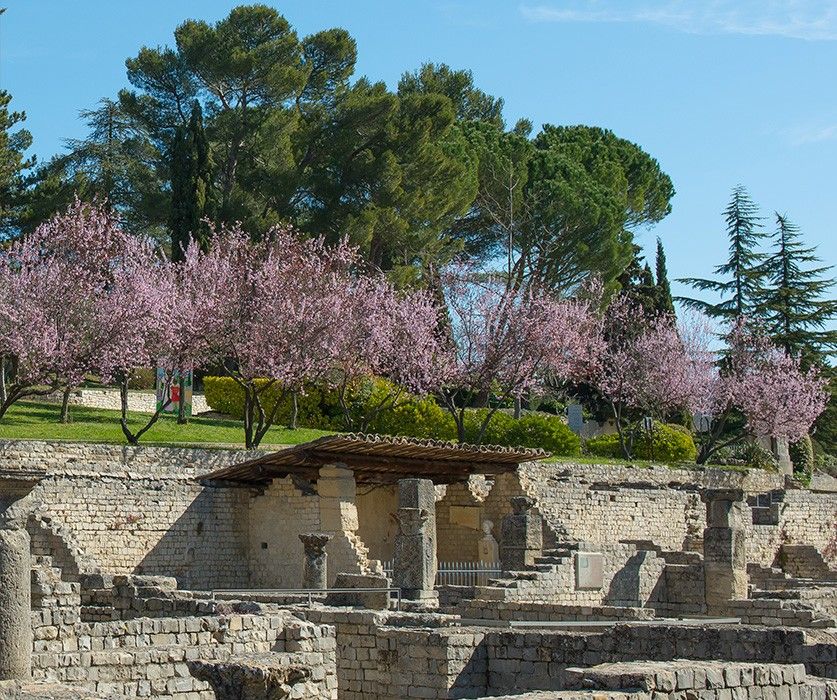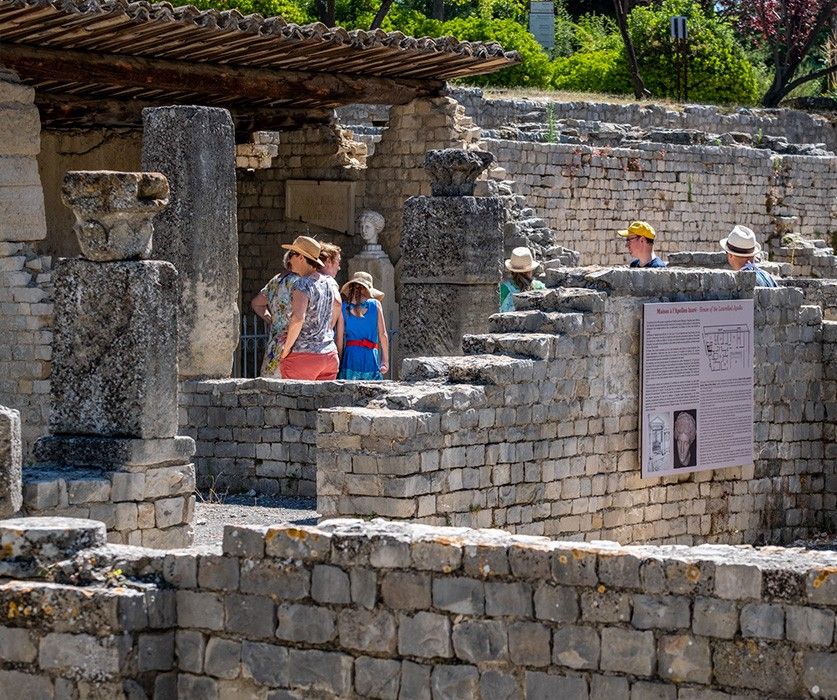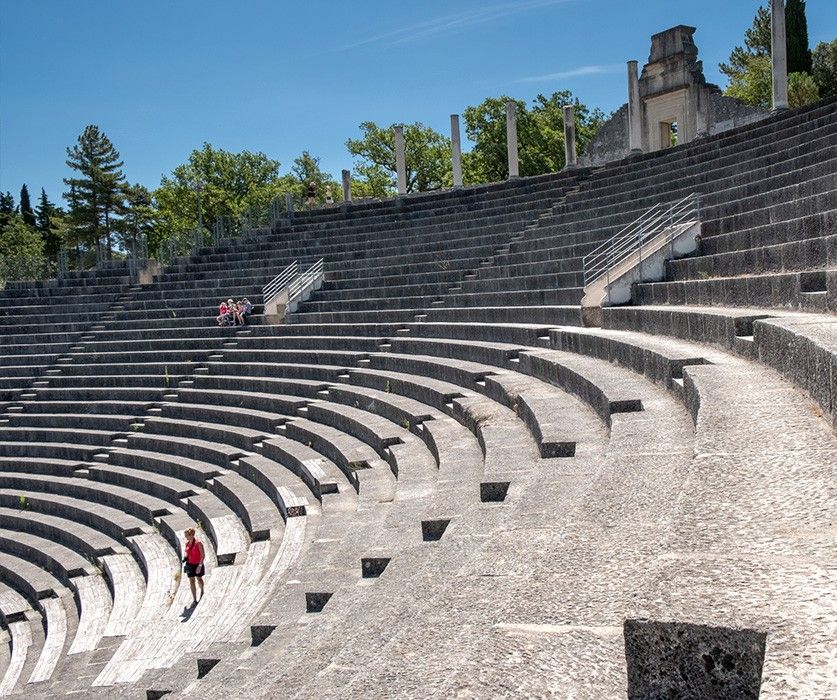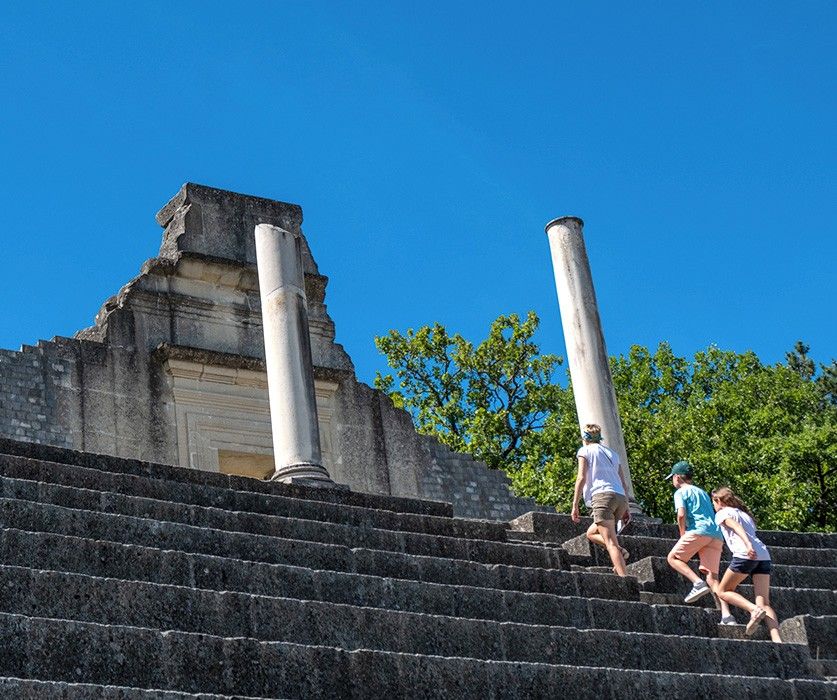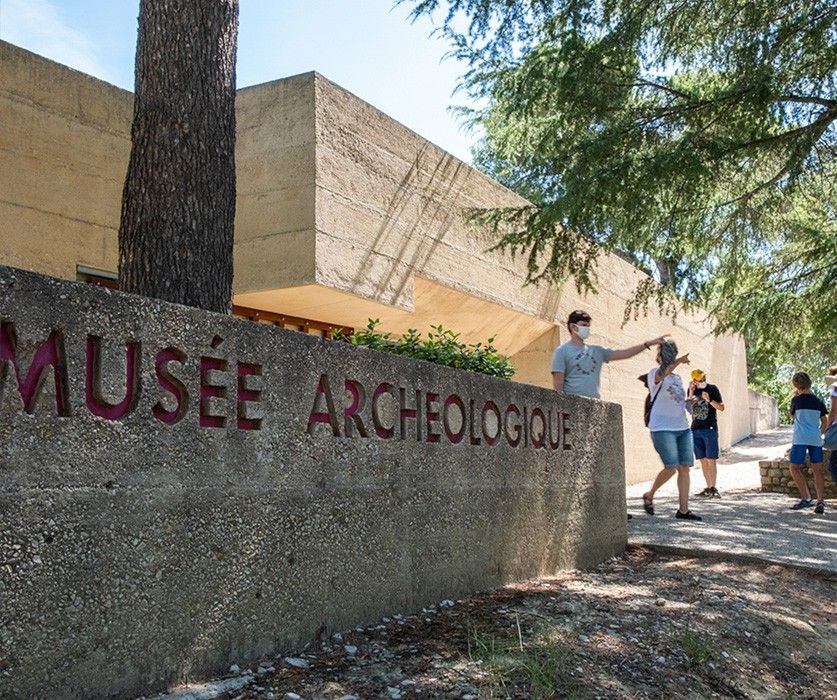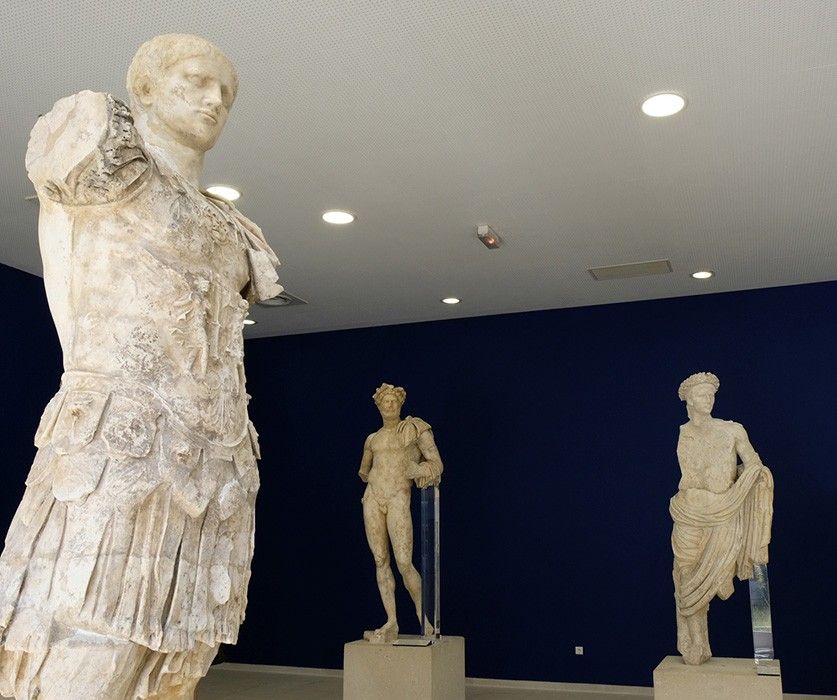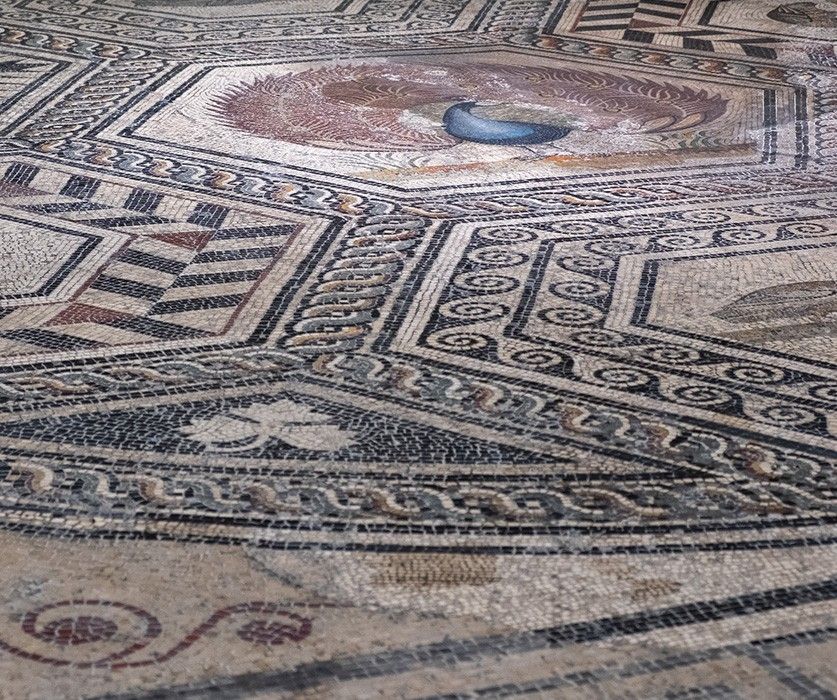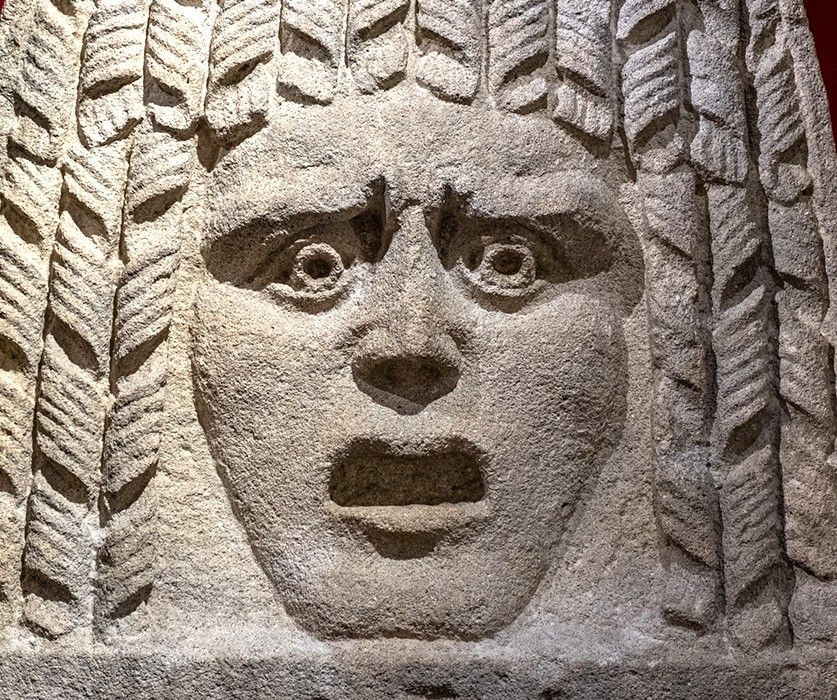 Below is the Villasse s
ite, the ruins of the
ancient trading town with its columns and sublime mosaics. This was the wealthy quarter, where you'll find public baths and sumptuous residences with a succession of adjoining rooms.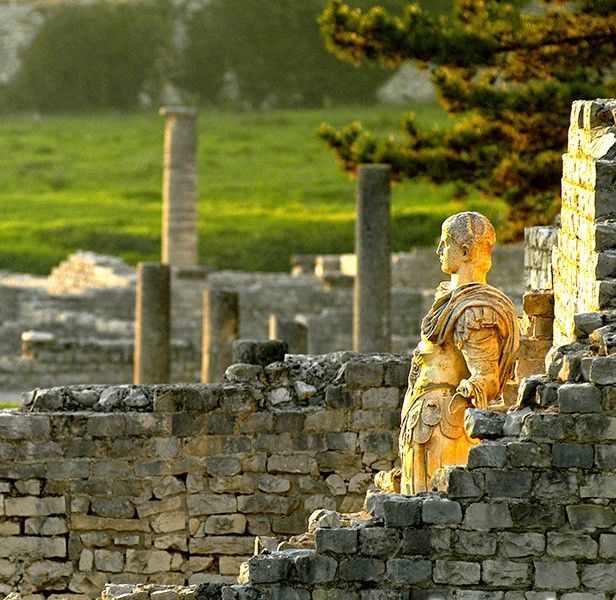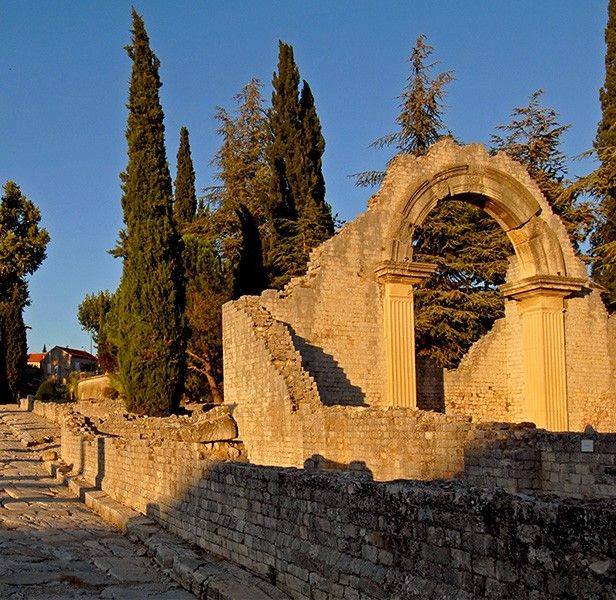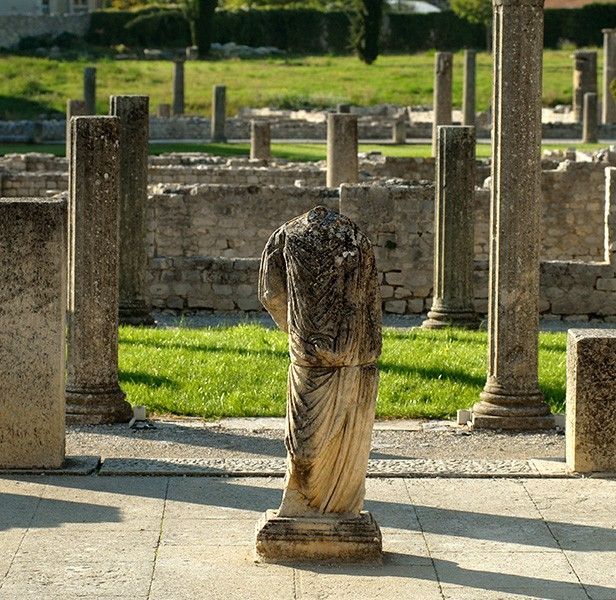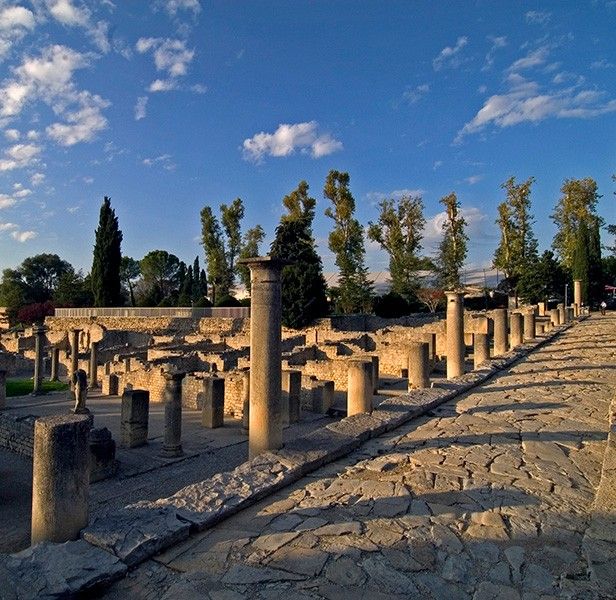 The Roman brid
ge, which has spanned the Ouvèze river for 2,000 years and links the medieval city with the ancient town, is one of the few ancient bridges still in use today. It is a symbol of Roman genius.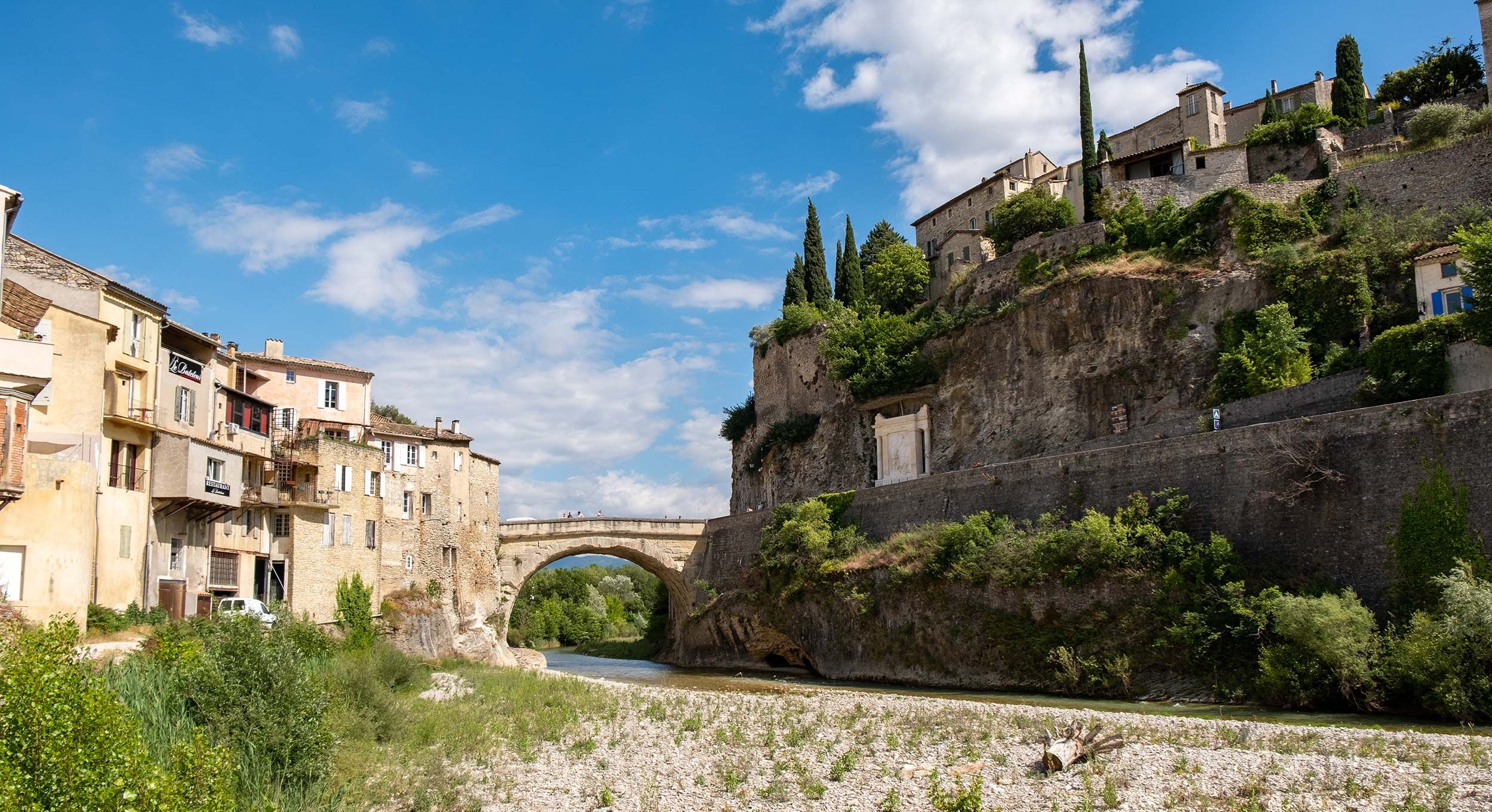 A 24-hour entry pass

for all the archaeological sites and the museum.

Audio guides im

merse you in the city's history, from antiquity to the present day. Multilingual in French, English, German and Dutch, they accompany visitors with animated commentaries on all the ancient sites, the medieval city and the cathedral.

Guided tours by the town's Heritage Department: lively

tours for all audiences at fixed times during the season and school vacations, or on request for groups.

Summer tours: "The life of the Romans as told to children": a guide

d tour specially adapted for children, explaining the concepts behind the Romans.